DNWQ-400/600 Bridge saw 【Bridge cutter 丨bridge cutting machine丨Infrared bridge cutting machine】
Machine suited to all workshops for production of worked marble and granite.
·Main frame and bench in highly resistant cast iron to guarantee stability and reduced vibration.
·Motor of reduced dimensions connected directly to disc.
·Operating head vertical movement obtained by auto-braking motor controlled by encoder on pris-matic guide coupling.
·LCD graphics monitor to view English programme data.
·Right/left movement, translation of bridge, up/down movement of head and required bench rotat-ion automatic & manually controlled. Separate ampermometer for regulating right/left sliding speed.
·Worktable tilt up by 85°for loading and unloading slabs.
·Hydraulically tilting head from 45°for marble/granite cutting.(optional)
·Automatic and programmable rotating can be blocked in every positions between 0°-360°or.(optional).

1:Electrical control system are equipped with imported spare parts,for example,PLC( FATEK FROM TAIWAN)...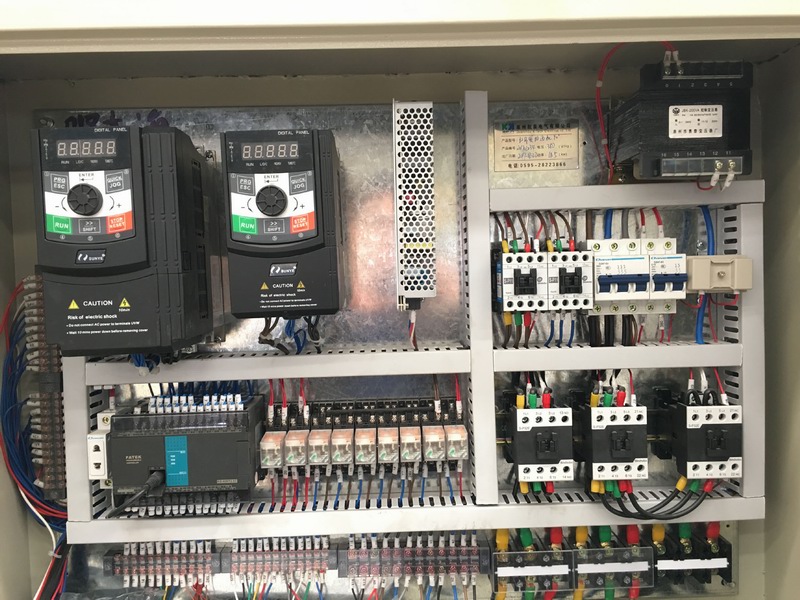 2:Infrared Line Laser Maker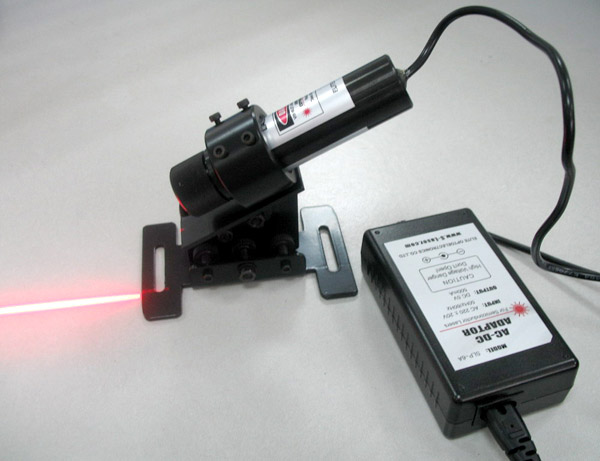 3:Positioning size accuracy adopt magnescale (made in Germany):the position accuracy will not effected by the long year machine using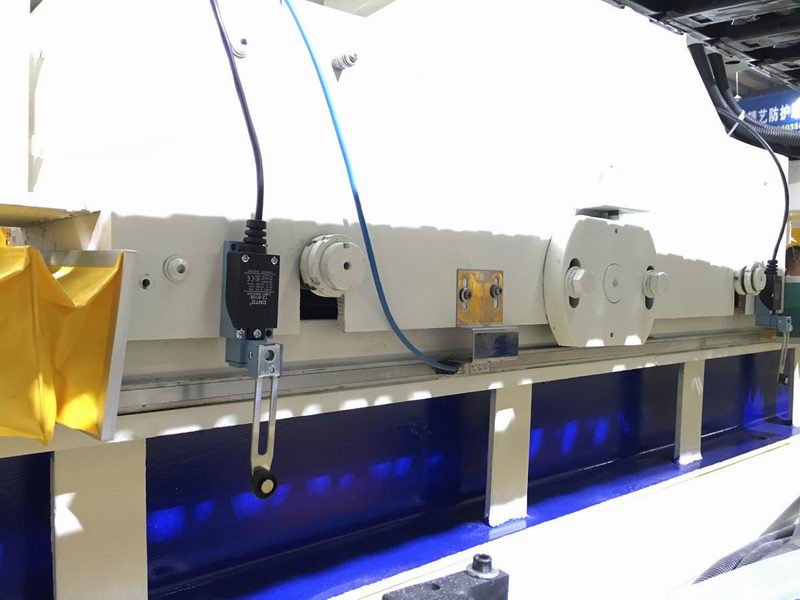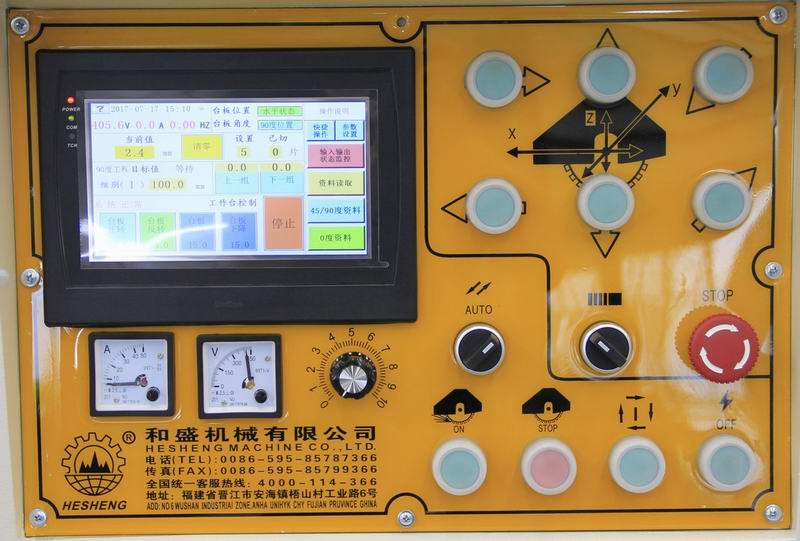 5:A guiding polymer materials (Teflon, Brand Dupont) was used on the contact surface between up/down column and seat . Such guiding material is rolling into a circular storage pits, in less oil or oil under the conditions of space off to work with a low coefficient of friction, wear resistance and long service life, etc..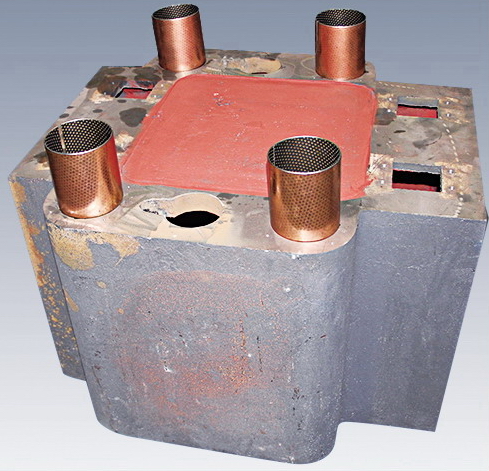 6:All hydraulic & Electric Components used are the optimized quality from domestic and abroad.